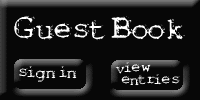 Sometimes when i take a look at the ~`hectic  people in the world around me,                    i feel confused. Seem's Trouble arrives in measures, and we've now convinced we have no reason to go on.Well if you feel defeated you're absolutely wrong theirs always

(hunting days and fishing and camping with alots of running to help easy the mind when

troubled).. But for real back  to your answer!!<^> Now  if you follow you're mind or should

i say you're dreams you can't go wrong for long "~Nothing stay's the same life changes 

every day. Old jokes and Old tricks Also old Hunts die hard so that you can learn  from the pass.

  You  no that our future holds great promise!! Our destiny is unknown but with god's help

And you can change your tomorrow if you seek your dreams today.Your pass is your pass that's why its in the pass.Your present is your present its what your doing now.

Any way never lose the hunt and always have the Faith wonderful things awaits you in life. just be Preyful and be able to out weigh the time and the sorrow of pain that come's

with it all. And if you can't Accept the beagles that you've trained to hunt dont be mad @ 

Ms.J cause that same hound you've been trying to get to hunt there and it wasnt accepted.. Dont be mad cause that dog anit going to hunt for Ms.J either

AMOS HONEYWOODS THE POSER

AMOS HONEYWOODS BVONNIE L&J K-BUCK GAL


New home with Mr.Robert &Ms.Kimberly

& Family 10/24/2010 Thank you all very much.......

Sold to Mr.Robert & Ms.Kimberly and Family

Thank you all so much and hope you'll love your bundle of joy. 10/24/2010


Holland's Little Sandy has a new home now with Mr Greg Capps and

Family from Deer Lodge Tn Feb 7,2013 thank you and your lovely Wife Mr.Greg and we hope you'll enjoy Sandy .........

 Ms.J


New home Mr.Billy B on 12/02/2011

from Columbia,Tn

Amos B-and-B Hard Lucky Gal Run-and-Gun Hossbreeze

sold: Ms.Sullivan of Memphis Tn 12/24/2011

Thank you and Xmas and HappyNew Year;s to you and your Family enjoy.